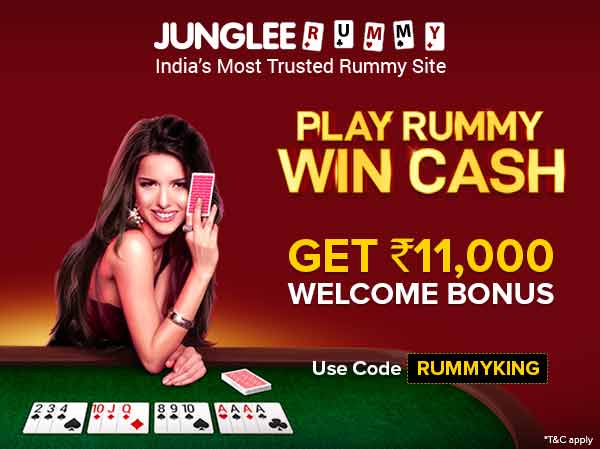 DOWNLOAD APP
India's Most Trusted Rummy Site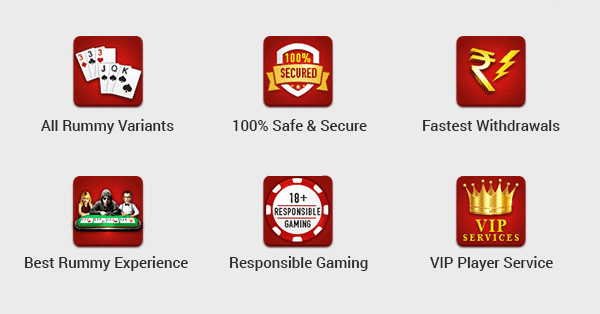 How to Download
Download the Junglee Rummy Android app with a single click on the 'Download Now' button and play exciting rummy games on your mobile device with seamless gameplay experience.
Click on the link below to visit App Store and download Junglee Rummy app on your iOS device. Download iOS App
Install App
1. Tap on the 'Settings' button.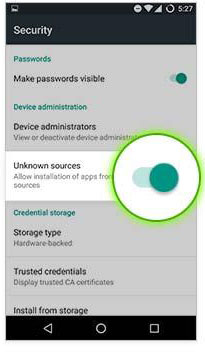 2. Enable the 'Unknown sources' option and hit the 'back' button on mobile
3. Tap on the 'Install' button.
4. Tap on the 'Open' Button & Log in to Play
1. Search for Junglee Rummy App on the App Store
2. Click on 'Get' to download the app to your phone
Terms and Conditions
1. Only the new players who register after 15 July 2018 are eligible to avail the Welcome Bonus. Existing players who have an account at Junglee Rummy, Zapak Rummy or Rummy Millionaire are not eligible for this offer.
2. This offer is valid for only 1 transaction per player.
3. Players need to make a minimum deposit of Rs.100 to avail the bonus. They need to use the Promo Code
'SPECIAL5500'
to activate the bonus.
4. Welcome Bonus Offer Value: New Players can get 100% matching bonus of the first deposit credited during the offer period only when the deposit is made using the right promo code.
E.g. 1: If you deposit Rs. 5000, the maximum bonus that you will be eligible for is Rs.5000.
E.g. 2: If you deposit Rs. 6000, the maximum bonus you will be eligible for is Rs.5000.
5. Minimum cash deposit for availing the Bonus is INR 100. Maximum Bonus amount is INR 5000.
6.The maximum instant cash you can avail is 10% up to Rs.500. If you deposit Rs.5000, the instant cash will be Rs.500. If you deposit Rs.6000, the instant cash will be Rs.500.
7. Claim Period: The Bonus must be earned (disbursed) within 30 days of depositing cash during the offer period when the deposit has been made with the right the promo code.
8. All standard Junglee Rummy terms and conditions apply.
9. The decision of Junglee Rummy management is final in case of any disputes.
Click here to know our Privacy Policy.