Play Mobile Rummy Games on your iOS or Android
There's no fun greater than taking your favourite Rummy games wherever you go. Download Rummy app Take Rummy games to places where you have to spend time without having anything else to do, or places where you have to be because of someone else and you don't have an escape, or to places where you don't belong at all but you don't have a choice, or anywhere else you like.
Download the App
Download via SMS
Invalid Number
Download Link Sent Successfully
Send Link
Scan the QR Code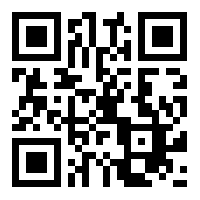 Junglee Rummy Mobile is the perfect escape for you from all these unwanted situations. If you have an Android or an iOS device, download the Junglee Rummy App from our website.
Note: Use ONLY one of the following methods to download the app. Don't search for the app on Play Store.
If you don't like downloading apps, you can play Rummy games on m.jungleerummy.com using your mobile web browser.
Here are some main reasons why Junglee Rummy Mobile is a must-have for you:
Anytime, Anywhere Access
Take your Rummy Games with you and play them anytime, anywhere. It is not just about playing your favorite game, but also making sure that you don't miss out on our awesome daily Promotions and Tournaments.
Play on Any Device
Along with playing on your smartphone, you can also enjoy your favourite online rummy games on tablets, like Android-powered tablets and iPads. Simply download the Junglee Rummy App from our website or log on to Junglee Rummy using your device's web browser.
All Rummy Variants
Enjoy all Rummy variants on the go. Just take your smartphone out of your pocket and get play your favourite Rummy variant, be it Pool Rummy, Points Rummy or Deals Rummy. We recommend you try all the variants and then decide on which version is best suited to your skills.
India's Most Trusted Rummy Site
Instant Withdrawals, Fairplay Assurance, Junglee Rummy Guarantee, Anti-Fraud Guarantee, Random Number Generation, and everything that can be a concern for you has already been taken care of by us, so you don't have to worry about any hassles whatsoever. Just join junglee Rummy and enjoy your favourite games.
Junglee Rummy: The Best App for Your Mobile
So what are you waiting for? Go to the section recommended above and download the Junglee Rummy App today to enjoy online rummy games at their best. We guarantee enormous fun and a thrilling, competitive environment that will not only sharpen your rummy skills but where you can also win big cash prizes.
Works on All Operating Systems
Junglee Rummy games work on all the mobile operating systems. You can play them on your Android and iOS smartphones and tablets, as well as on Windows smartphones. Just make sure that your mobile device has the following OS configurations:
iOS 8.0 or above
Android 4.4 or above
Windows 8.1 or above
Play Mobile Rummy on All Browsers
You can play seamless mobile rummy games on Junglee Rummy on all the browsers. Just connect your device to the Internet and type m.jungleerummy.com to access superb mobile rummy games. Our games are designed to function on all browsers. Just make sure that you visit the site on the browsers that have the following configurations:
Google Chrome 31 or above
Safari 6 or above
Internet Explorer 10 or above
Mozilla Firefox 4 or above
Please make sure that you use a high-speed Internet connection to play mobile rummy games. The higher the speed, the better will be your mobile experience.
Play Cash Rummy Games on Mobile
The best feature of Junglee Rummy's mobile rummy is that you can win real money while playing rummy on the go! Other rummy game apps feature only free games while the mobile version of Junglee Rummy allows you to play both free and cash games. Just visit the Junglee Rummy site on your mobile to enjoy a rewarding experience and win real money.
How to Play Cash Games on Mobile
Adding cash to your Junglee Rummy account on the mobile is even easier than in the web version of rummy. Just follow the simple steps below to add cash on your mobile:
Step 1: Log in to m.jungleerummy.com on your mobile.
Step 2: Go the game lobby and click on the "ADD CASH" button.
Step 3: There are different promo offers for you to deposit cash for the first time. You can choose any one of them or just enter the amount you want to deposit.
Step 4: Choose a payment method: Credit Card, Debit Card, Paytm, Cash Card or Net Banking.
Step 5: Fill in your confidential information, which is required to complete the online transaction. (It will remain 100% confidential.)
Once the money is credited to your Junglee Rummy account, you can play at our cash tables and win real money on the mobile. Go to the game lobby and select the cash tables or tournaments to play rummy for real money.
Visit the site now and start playing mobile rummy games! Have awesome fun on the go and win money anytime, anywhere!