Game Security and Fair Play
More than 20+ million players trust Junglee Rummy for one of the best online rummy experiences in the industry. Hence, Junglee Rummy takes pride in building an even more safe and secure platform.That's why we are constantly improving our security features to ensure the most reliable Rummy experience that technology can offer.

RNG Certified
Cards are dealt randomly on every table
Collusion & Fraud Detection
Real-time identification of playing patterns & restriction of collusion

C2S Encryption
The highest level of encryption technology to protect user data

Seat Shuffling
Player's seating position changes on every deal

SSL Enabled
Safe & Secure Transactions encrypted with 128-bit SSL

Multiple ID Detection
Multiple accounts from same users are flagged & restricted from gameplay
RNG Certification
• Our RNG (Random Number Generator) was certified on day 1 by iTech Labs, a leading code security and audit firm based in Australia. Check our certification here.

• Every card is dealt randomly and the complete activity in the game starting from players getting seated at a table to card shuffling, declaring and transferring winnings is fully automated and constantly monitored by the software, thus ensuring a fair gaming experience, every time, for every player.
What's in it for you?
All the cards dealt to you and all the other players are thoroughly shuffled and dealt randomly. No one knows what cards they will get. This ensures that you and everyone else on the table has an equal chance of winning the game and thus maintaining a fair playing experience.
Real-time Collusion & Fraud Detection
• We have robust systems that detect unfair/fraudulent play patterns and players committing such act(s).

• Our various algorithms keep a check on each and every move of all players without reading or recording players' cards at any stage of the game.

• At the end of each game, play patterns are sent to an application server that analyzes them and runs them against our proprietary collusion detector.

• If any hint of collusion is found, the entry fees of the game are refunded to the players as per our Game Cancellation Settlement Policy.

• We have a Zero-Tolerance Policy for anyone who violates or attempts to violate our Fair Play Policy or Terms of Service. And as a leading game operator of the industry, we have flagged all offending players and have restricted them from further gameplay on Junglee Rummy.
What's in it for you?
We have taken all these steps to ensure that you can play your best game without worrying about fraudulent activities and ensuring a fair game play. Enjoy your game and we will take care of the rest.
C2S Encryption
• At Junglee Rummy, we have state-of-the-art security infrastructure in place to stop intruders in their tracks and protect user data.

• Our engineers and security experts constantly run virtual simulations to create controlled, simulated versions of attacks to prevent any attacks from happening.

• Our system uses the highest level of ultra-modern C2S encryption technology.

• This prevents any data sniffing and ensures that all data exchange happens in an absolutely safe and secure environment.

• Our commitment to protecting user data is based on the principles of transparency, fairness, accuracy, data minimization, integrity, and confidentiality.

• All sensitive personal data like your account password and financial information is stored securely. Your data or information is not shared with any third party . Read more about it here.
What's in it for you?
All your personal data and account information is completely safe from outsiders. We are always on the alert to ensure that your information is encrypted, completely safe and not shared with any third party.
Seat Shuffling
• We make a toss for each new game and players are assigned new seats randomlyto prevent the same players from getting seated next to each other in consecutive games or rounds in tournaments.
What's in it for you?
If there are fake/colluding players at the table, they cannot wrongfully take advantage of passing cards to each other.
SSL-enabled Platform
• An SSL certificate ensures that your connection to the platform has full two-way encryption .This is like sealing a letter inside an envelope before sending it in the mail. Gaming, banking, or other financial platforms that operate without SSL leave the player/user exposed to security vulnerabilities. Take a look at the lock icon, as it appears below:


What's in it for you?
We are as safe as a bank. And so is your information. You should never transact on sites that do not have the lock icon as shown above.
Multiple Account Detection
• Creating multiple accounts on our platform is a clear violation of our Fair Play Policy. We ensure that players who create multiple accounts are flagged and restricted from further game play.

• We check for various parameters of a user like the email address, mobile number, device, device IMEI, etc and identify fraudulent users in real time.
What's in it for you?
This will ensure that every player on any table is authentic and creates a fair gaming experience.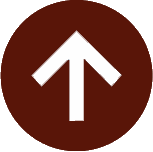 Scroll to Top